Your Hairdressers Our Presenters
A world class level of talent at your fingertips
The O&M Clean Colour community of artists are aligned by their focus on education, sharing, growth and highly regarded skills sets and are bound by their needs for a Clean & Kind haircare brand.
Each of these amazing Artists will be presenting their passions of Clean Colour, beautiful styling and dedication to healthy hair in a curriculum of videos set to excite both new and experienced hairdressers.
New presenters & courses added every month.
Join Free
Grow Your Team
Map & Grow Your Teams Education Calendar. Access For You & Your Team

Build your apprentices from the ground up with the 31 video, O&M Clean Colour fundamentals curriculum.


Join Free
Join The Clean Colour Movement
Are you ready to dive deep into the minds of a new set of Artists?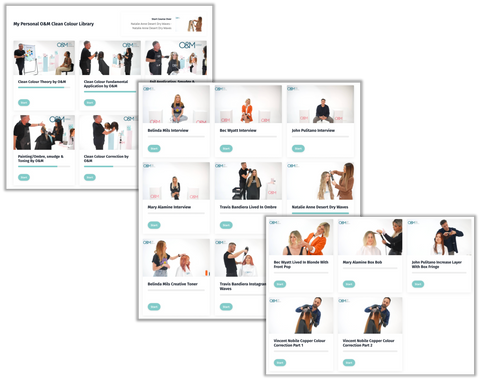 Natalie Anne X O&M.
Become An Online Influencer.
Its Your Journey
Customise Your O&M Clean Colour Academy Library

Once you have created your Membership, you will have your own personal education library, which allows you to keep track of all yours and your teams learning. PLUS each month when we add NEW content to the Membership program, it will automatically update in your library waiting for you!


Join Free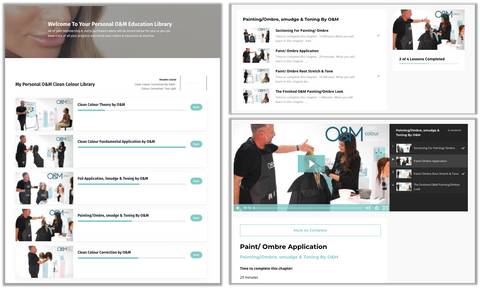 The Founder, Jose & Global Education Director Gary, share their thoughts & dreams about the launch of the Clean Colour Academy